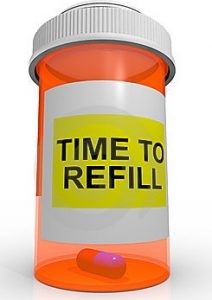 NEED TO CALL IN A REFILL?
RON'S PHARMACY SERVICES HAS AN AUTOMATED REFILL LINE
CALL  858-652-6920 AND LEAVE THE FOLLOWING INFORMATION:
Facility # / Facility Name
Name of Nurse / Med Tech calling
Rx # (if you have it)
Resident Name
Medication Name and strength
NO NEED TO LEAVE YOUR PHONE NUMBER AS IT IS LOGGED IN AUTOMATICALLY.
THIS WILL REDUCE THE TIME YOU SPEND ON HOLD AND GET YOUR REFILL REQUEST PROCESSED EFFICIENTLY.
A PHARMACY REPRESENTATIVE WILL CONTACT YOU IF THERE ARE ANY ADDITIONAL QUESTIONS.